Sports News
Valence Basketball Teams Played with Style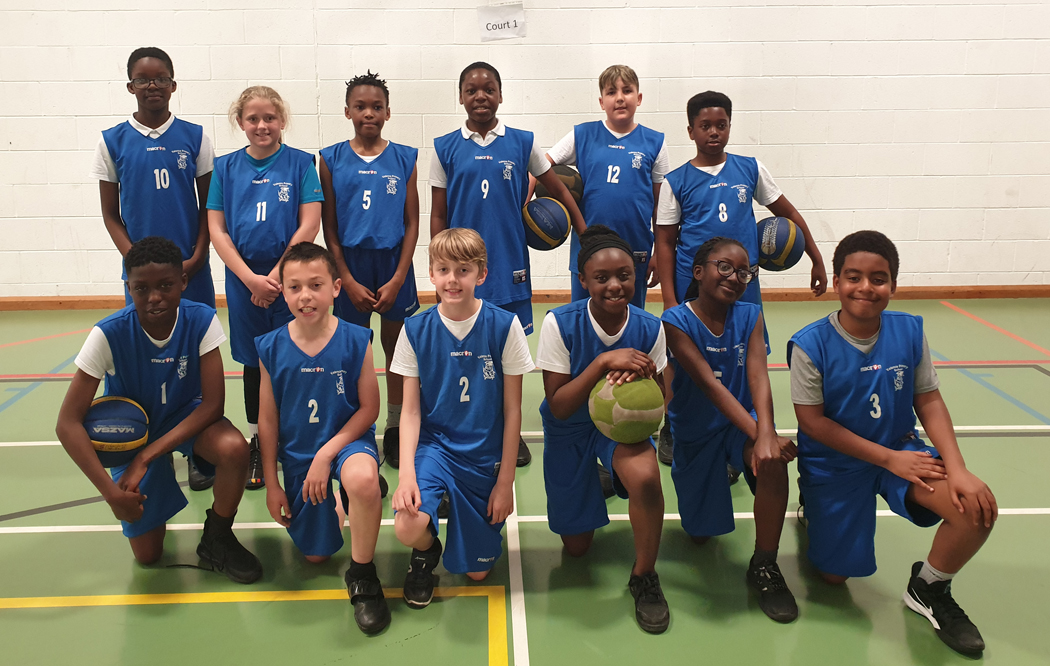 On the 16th May last, our three basketball teams proudly competed in the 3 x 3 basketball competition at Eastbury Comprehensive school. 
Valence Hurricanes
Valence Hurricanes raced into a 4 - 0 lead against St Teresa Sparks before conceding 3 baskets consecutively to lose on a scoreline of 6 - 4.
Our Hurricanes recovered after defeat to beat Southwood Raptors respectively, before beating Manor Longbridge in a scoreline of 14 - 4, finishing second in their group. 
Valence Mavericks
Our Valence Mavericks team beat George Carey Badgers in an 8-2 scoreline in their first game, however it was the strength and fantastic skill of St Teresa Blues who again beat Valence with an 8 - 2 reserve scoreline.
We recovered again after defeat with wonderful skill and determination to beat Ripple Charges in an incredible 22 - 4 scoreline in our final game to also finish second in our group. 
Valence Saints
Our third Valence team, Valence Saints played 4 games in their group, beating Southwood Vipers and St Peters Flames respectively and lost to St Teresa Hammers and Ripple Storm to finish 3rd in a  group of five teams. The teams who finished first advanced to the semi-finals.
Well done to our basketball teams, competing at a high level of basketball. Our future looks bright and we look forward to competing again next year, hoping we will go the extra mile and reach the London finals.
Basketball Squad
Harris, Gavain, Kezia, Robert, Lamin, Deimantas, Tolga, Pearl, Izu, Jothan, Gilbert and Elinga.