Awards & Achievements
Eco-Schools - Green Flag Award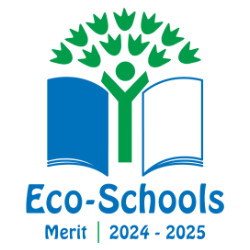 We have been awarded the Green Flag award because our school has covered the following:
Eco-Committee
The school has an Eco-Committee that meets at least once every half term
Pupils take significant responsibility for running the committee (the level of responsibility expected depends on the age and ability of the pupils involved)
The Eco-Committee includes a parent and/or governor representative
Environmental Review
The Eco-Committee has completed an Environmental Review covering the Eco-Schools nine topics and green procurement policy topics
The results have been recorded
Pupils were involved in carrying out the review
Results of the review have been discussed by the Eco-Committee and communicated with the whole school
The review must be completed at least once every two years, but ideally should be completed every school year, to enable the Eco-Committee to do follow-up reviews to see the progress your school has made.
Action Plan
The Eco-Committee has produced a detailed Action Plan
The plan contains timescales, who is responsible and how eco work will be monitored and evaluated
The plan should contain the development of any policies made that cover the nine topics, this should include a Green Procurement policy (A green procurement policy has been a requirement from January 2013)
The Eco-Committee has shared the Action Plan with the rest of the school
Linking to the curriculum
Sustainability has been covered in at least three curriculum areas by most year groups
Involving the whole school and wider community
The school has a prominent, designated notice board, detailing Eco-Schools activities
The Eco-Committee regularly communicates Eco-Schools activities to the whole school and wider community (eg. via assemblies and newsletters)
The school has shared good practise with other schools who wish to join the Eco-Schools programme or who are already engaged in the programme
The school shares good practice and supports others within their Eco-Community (eg. local Eco-Centres and homes)
Monitoring and evaluation
Physical evidence has been collected of the school's progress including data collection and analysis (graphs etc)
Some monitoring data has been used in curriculum work
Eco-Code
The school has an agreed, adopted and displayed Eco-Code
The Eco-Code is displayed on the Eco-Schools notice board and in all classrooms
The Eco-Code is known and understood by the majority of pupils and staff
Find out more: www.eco-schools.org.uk
Primary Science Quality Mark - Gold Award 
We have been awarded the Primary Science Quality Mark Gold Award because our school has covered the following:
The Primary Science Quality Mark is an award scheme to enable primary schools across the UK to evaluate, strengthen and celebrate their science provision. Schools can achieve bronze, silver and gold awards.
Aims
The Primary Science Quality Mark has the following aims:
to raise the profile of science in primary schools
to provide schools with a framework and professional  support for developing science leadership, teaching and learning
to celebrate excellence in primary science
to work with existing and facilitate new networks across the UK and wider to provide local support for primary science
to assemble and make accessible to the wider science education community a rich data base of current practice in primary science.
Find out more: www.psqm.org.uk
Process
Schools achieve a Primary Science Quality Mark award through a process of an initial audit, followed by action and reflection.
Supported by compulsory training and mentoring they:
complete an initial audit against Primary Science Quality Mark criteria
decide which award to aim for
design an action plan which they put into place over a period of 2-3 terms
submit reflections and key pieces of evidence (core documents) to support their submission for the selected award and to illustrate the impact that their actions have had whilst working towards the achievement of the PSQM award criteria.
Food Hygiene Ratings - Very Good
We hold a very high standard in the Food Standard Agencies (FSA) Food Hygiene Ratings award. We currently hold the highest score available, a 5 (Very Good). This rating demonstrates that we excel in the following...
How hygienically the food is handled – how it is prepared, cooked, re-heated, cooled and stored
The condition of the structure of the buildings – the cleanliness, layout, lighting, ventilation and other facilities
How to manage what we do to make sure food is safe and so that the officer can be confident standards will be maintained in the future
Find out more: www.food.gov.uk
Artsmark - Gold Award
What Artsmark means for our school:
Artsmark demonstrates that your arts provision is all-inclusive for every child and young person. In particular, Artsmark: 
provides a comprehensive audit tool, setting benchmarks for evaluating arts provision and enabling you to identify areas for development
supports successful and sustainable relationships between education settings and arts and cultural organisations
embeds and enriches arts and cultural experiences across your school or setting as a whole
allows you to show you are proud of your school or setting's achievements and are ambitious for the future
will help to promote your school or organisation to prospective students, their families and across the wider community
is a way of celebrating and recognising your school or setting's success in the arts and culture
provides valuable specialist advice about developing and building your arts and cultural provision through the Artsmark network
contributes to the cultural aspect of Ofsted's requirement that a school promotes students' spiritual, moral, social and cultural development
Find out more: www.artsmark.org.uk
360 degree safe Online - Safety Mark
Valence Primary have also been awarded the 360 degree safe Online Safety Mark.
The award for schools Schools that are able to show good practice in their Online Safety policy and procedures.
Find out more: 360safe.org.uk
Sainsbury School Games - Gold Mark Award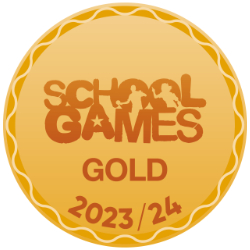 Valence has achieved the Sainsbury's School Games Gold Mark. This is a Government led awards scheme launched in 2012 to reward schools for their commitment to the development of competition across their school and into the community. This is a fantastic achievement, well done to all the Valence Sport's Team for achieving this award! We will soon proudly display our certificate, pennant and plaque.
Find out more: www.yourschoolgames.com
I CAN - Primary Talk Accreditation
Valence has been awarded the I CAN Primary Talk Accreditation. This includes demonstrating effective support and outcomes for all children, including in identification and referral of those with Speech, Language and Communication Needs. 
Find out more: ican.org.uk
Schools for Success - Certificate of Recognition
Valence gained this award for exceptional work in sharing good practice and helping to boost education for all Londoners. 
Find out more: www.london.gov.uk/what-we-do/education-and-youth/schools-success
Schools Heritage Award
The Heritage Schools programme is part of a range of cultural education work funded by the Department for Education (DfE).
Valence has nominated a Lead Teacher who is trained to embed local heritage in their school's curriculum. We are now using local heritage to connect children to where they live, develop a sense of a place and an understanding of how local heritage relates to the national story. Our research shows that, as a result, children are increasingly proud of where they live.
Learning about local heritage:
Supports the delivery of the history and geography curriculum
Inspires creativity
Develops literacy and an awareness and appreciation of architecture and design
Encourages young people to value and protect the heritage around them.
Find out more: historicengland.org.uk/services-skills/education/heritage-schools/